Carnovsky: RGB Lens
Carnovsky is a Milan-based duo creating impressive books, wallpapers, branding, clothing, and more by layering images. These works go a level deeper as you look through color lenses or lights to reveal the individual layers. Using a lot of technology options available only recently to the web (blend modes, camera streaming, Service Workers, and more), you can now also interact with their art via the web.
Path to Palindromes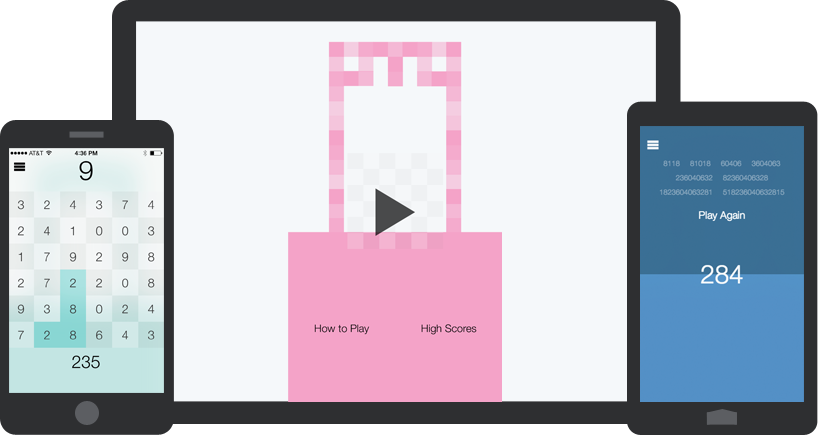 The only games you will find on my phone consist of a grid with numbers or letters... so this game consists of a grid of numbers. Find as many palindromes as you can before time runs out.
Using Lavaca and Cordova, I was able to build the game over a weekend with web tools and release to both Android and iOS simultaneously. It has since been released on Windows 8.1, Windows Phone, and Firefox... as well as the web.
Projects of the Past
Adept Mental Math - A mental math helper that walks you through how to solve fairly complex math problems in your head on iOS, Android, Windows, and Windows Phone.
Local on Tap - For finding and supporting local brewery information, on iOS and Windows.
SceneScout - A great app for photographers scouting locations.
Lavaca - A JavaScript MVC Framework with a love for Promises.